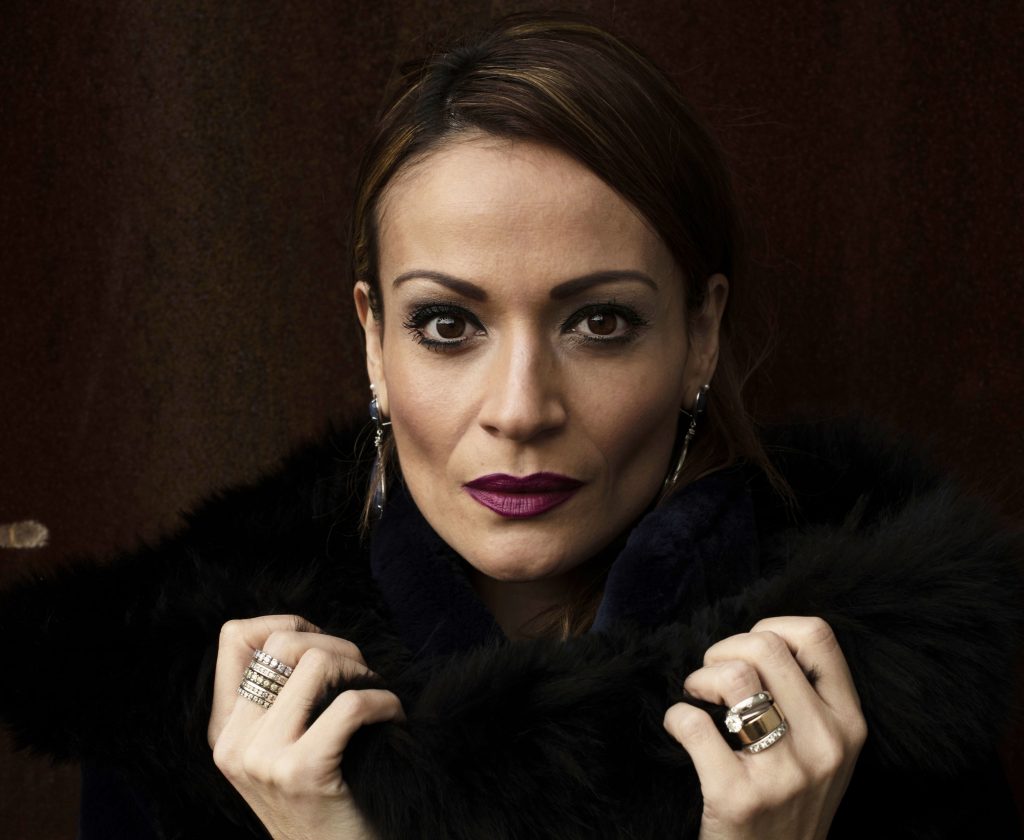 -After her triumph as Marguerite in Faust in Italy, the Spanish diva will travel to China for her debut in Beijing in the title role of Thaïs, before returning to Barcelona with her first Verdi Requiem.
January 2018
With an ever-growing repertoire, and with successful appearances at an increasing number of theatres, the Spanish soprano Davinia Rodríguez's career continues to go from strength to strength. She has just sung her first Marguerite in Faust (Gounod) in various cities around Italy, to great success, and is beginning the new year by preparing two new parts. Firstly she will be travelling to China at the end of January with another French opera, Thaïs, by Massenet, in which she will take the title role for her debut at National Centre for the Performing Arts (NCPA) in Beijing. She will then return to Spain for something very different, Verdi's Requiem Mass, alongside the Gran Teatre del Liceu Symphony Orchestra and Choir. "I am very excited because, although I have not stopped studying new characters over the last two years, it has all been worth it as I have gained the satisfaction of a job well done," explains the Canary Island singer. "The warm reception from audiences in Italy for the performances of Faust was really amazing, and the fact that I was able to give various performances in different cities allowed me to fall completely in love with the role. Marguerite is very close to my heart, and I hope to be able to sing the role again soon."
Over the next few weeks Rodríguez will be taking on these two parts in two new venues for her. "My debut in Beijing marks an important step in my career, as does singing such a fascinating role as Thaïs for the first time, one of the most interesting and complex characters in French repertoire. I have been studying it conscientiously and I am truly excited to take the role on stage, as it allows me to exercise all the expressivity of the voice. Just days later I will make my debut at the Palau de la Música Catalana in Barcelona with my first Verdi Requiem, one of the Italian composer's masterpieces which I have always dreamed of singing, and I am delighted that fate has decreed that it shall be in Spain," explains the singer.
In China, Davinia Rodríguez will be conducted by the expert in French repertoire, Patrick Fournillier, in a Hugo de Ana production (3rd and 6th February), while in Barcelona her debut in the Verdi Requiem will be with the Gran Teatre del Liceu Symphony Orchestra and Choir, conducted by the musical director of the Barcelona opera house, Josep Pons (20th February).
Upcoming engagements include performances at the Royal Opera House Muscat (Sultanate of Oman), where she will take the role of Nedda in Pagliacci, and in the Canary Island Friends of the Opera Season in Las Palmas in Grand Canary, where she will return to sing the role of Liù in Turandot again.